---
Date: November 21 from 6:00 pm – 9:00 pm
Register with 10% off code: http://bit.ly/LinkedInMeetupNov21 
CODE: LEIGHMITCHELL
---
Overview of the Evening
6:00pm: Registration & Networking
6:30pm: Opening Remarks with Bobby Umar
6:40pm: Talk with Blake Fleischacker
6:50pm: OPEN MIC – Here is a chance for individuals in the audience to share a 1-2 minute story/nugget/tip/ask around the topic of gratitude, reflection and planning.
7:15 pm: Break for Networking and Photos
7:45 pm: Panel of Gratitude, Reflection and Planning Experts, including:
Hugh Anthony
Leigh Mitchell (Moderator)
Fatima Zaidi
Dimah Khalili
Bobby Umar
Swish Goswami
8:45 pm: Closing thoughts with host
9:00 pm: Post-event networking at a local establishment
---
EVENT DESCRIPTION:
Why gratitude, reflection and planning so important?
Whether you are a large scale business or a leader at work, there is great value in how you reflect on the current year and plan for the next.
http://bit.ly/LinkedInMeetupNov21
SAVE 10% with code LEIGHMITCHELL
We want to help you harness the power of gratitude to mine the best learnings from your professional life and use it to move forward into the new year.
On November 21st, join us for "Gratitude, Reflection, and Planning", at our next Toronto LinkedIn Local Meetup. Our event features some of Toronto's best thought leaders on change, transition, and career movement Blake Fleischacker, Swish Goswami, Leigh Mitchell, Hugh Anthony, Fatima Zaidi, Dimah Khalili, and Bobby Umar will share their insights through talks and a panel.
There will also be ample time to network and participate in open mic sessions. Be sure to get your tickets in advance for as low as $8. We will also have a limited number of tickets at the door for $20.
We look forward to hearing about your audacious goals!
http://bit.ly/LinkedInMeetupNov21
#dypb #dypbto #linkedinlocal #linkedinlocaltoronto #gratitude #reflection #planning #business #networking
---
Related read: Career Clarity package 
Related advice: How to navigate a career transition 
Our Speakers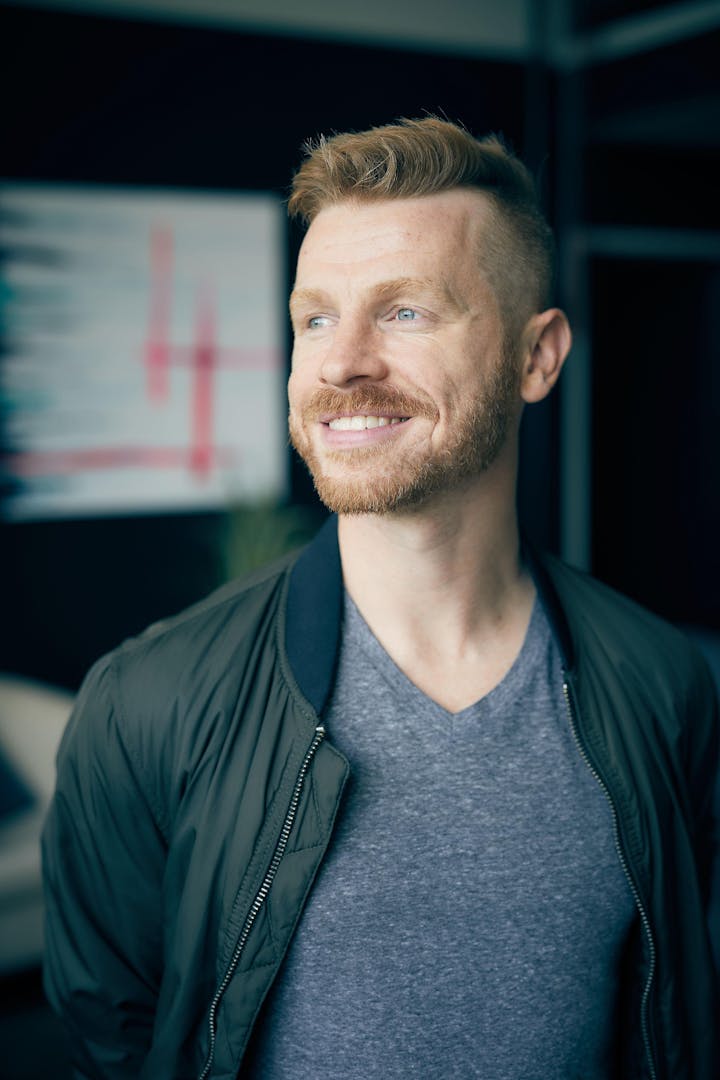 Blake Fleischacker – Keynote Speaker. Co-Founder. Husband.
Blake Fly believes that appreciation and gratitude are rocket fuel to create epic relationships in work and life. Therefore, he builds things that unleash more appreciation and gratitude into the world.
He is an Entrepreneur, 8-time TEDx Speaker and Co-Founder of global education company called "My Life Online," that teaches kids how to appreciate each other in their digital lives. Blake's approach to business-building has gotten him invited to work with companies like LuluLemon, MEC, and Microsoft.
Blake also builds innovative programs that help elevate the lives of entrepreneurs, artists and creatives. He leads "Project Finished," which is a global coworking community online, designed for people to make progress on their most important projects every morning before breakfast. Once a year, Blake also hosts an experience called "New Year's EVOLUTIONS" where he invites entrepreneurs and artists (who rarely take a break) to pause, look back and appreciate the progress and people in their life.
Blake is a huge fan of the Ninja Turtles, he does not get along with gluten and he has a huge crush on his beautiful bride, Emily.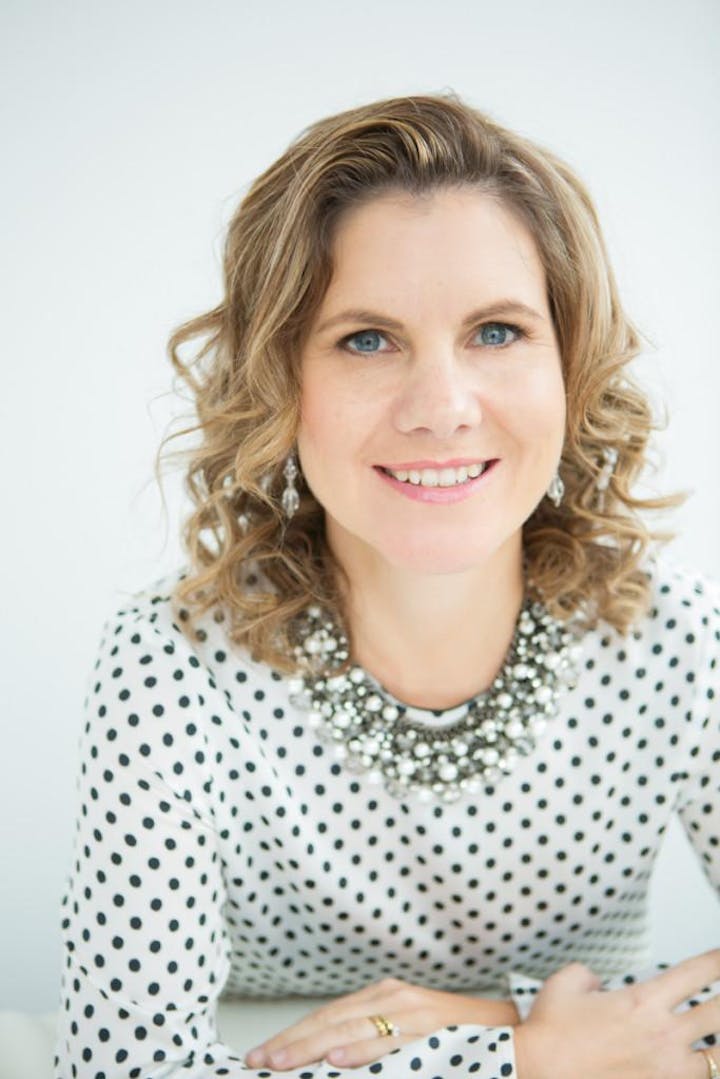 Leigh Mitchell – Brand Strategist for Women in Business
Leigh Mitchell is a brand strategist, providing clarity in times of transition and growth. As the founder of Women in Biz Network, she has taken her business from a handful of women in her neighbourhood to a national organization of over 35,000. In addition to mentorship, membership and skill-building events for women, Leigh provides services such as clarity coaching, LinkedIn/resume makeovers and branding services that will draw people to want to work with you. Learn more about Leigh's brand strategy offerings at leighmitchell.ca.
Leigh has been featured on CBC News, The Globe and Mail, Toronto Star, Canadian Living Magazine, Wall Street Journal and in other media and has been a featured speaker at numerous industry events.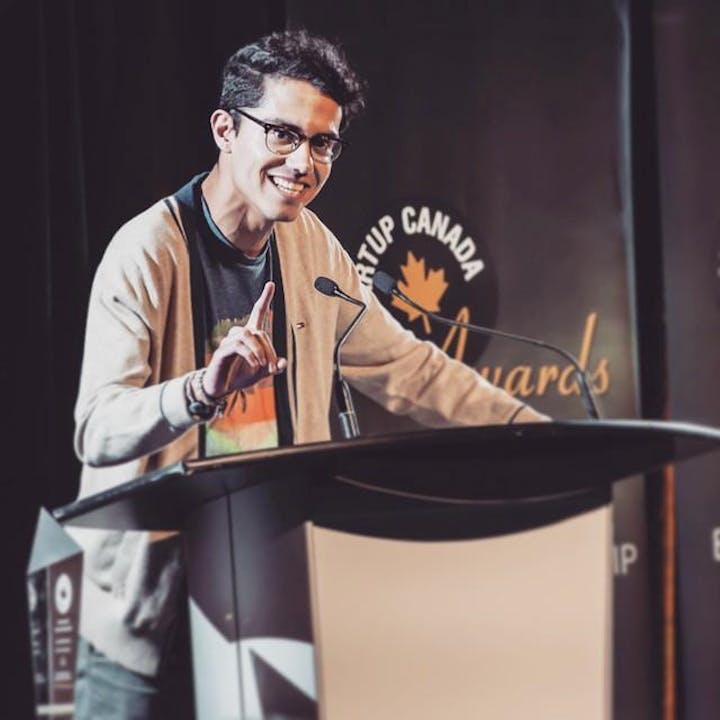 Swish Goswami – Founder of Trufan, Investor, 3-Time TEDx Speaker & UN Youth Ambassador
Swish (Manu) Goswami, 22, has built a multi-hyphenate career. He is a serial tech entrepreneur (CEO & Founder of Trufan), LinkedIn Youth Editor, three-time TEDx speaker (signed with the Speakers Spotlight & The AAT Project), and UN Youth Ambassador.
Swish has been recognized for curating the world's first youth social capital fund and an application to fight malnutrition on college campuses. He has been awarded the United Nation's Outstanding Youth Leadership Award, Startup Canada's Young Entrepreneur Award, and Plan Canada's Top 20 under 20. Swish has also been recognized as a top LinkedIn creator with over 100M content views and as the "Face and Future of Canadian Entrepreneurship" by UPS Canada.
Swish has previously worked as a Fortune 500 consultant (for Google, Western Union and American Express), and venture capitalist (at JB Fitzgerald Venture Capital founded by NBA player Trevor Booker).
Beyond working to grow his companies, Swish sits on the advisory board for numerous companies including the League of Innovators (charity started by Hootsuite CEO Ryan Holmes) and Dunk Media (11M follower network focused on basketball). He is an investor in the world's most popular eSports organization FaZe Clan, the creator of a limited edition shoe with K-Swiss and the author of an upcoming book that will be released through U.K. publisher Kogan Page.
As a former debater who represented Canada twice at the World Schools Debating Championships, Swish also has a passion for public speaking. He has given three TEDx talks and has spoken at American Express, the United Nations, Staples Center, Haste and Hustle (alongside Gary Vaynerchuk and Richard Branson), Harvard University, IIT Bombay, Wall Street Journal, and the World Business Dialogue.
He's always looking to speak about mental health, entrepreneurship, social media marketing at schools, events, and festivals.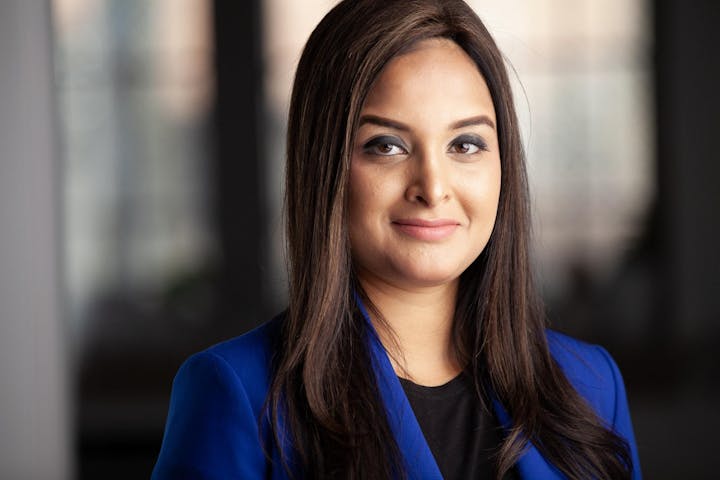 Fatima Zaidi – Co-founder and CEO of Quill
Fatima is the co-founder and CEO of Quill the worlds first one-stop marketplace where podcasters can find pre-vetted expert freelancers who will save them time, improve their podcast quality, and help grow their audience. As a member of the National Speakers Bureau, Fatima has spoken at various events around the world on issues surrounding diversity, equity, and inclusion. In addition to being a commentator for Global News and BNN, she is a frequent contributor to publications including The Globe and Mail, Huffington Post, and Financial Post. Over the past few years she has been named as a Top 30 under 30 Marketer and Sales Developer, Young Professional of the Year by Notable Life, and one of Flare Magazine's Top 100 Canadian Women. She has also been a featured guest on numerous podcasts such as Notables: The Lucky Few, The Business Leadership Podcast, Floater founder, Convince and Convert, and Sales Babble.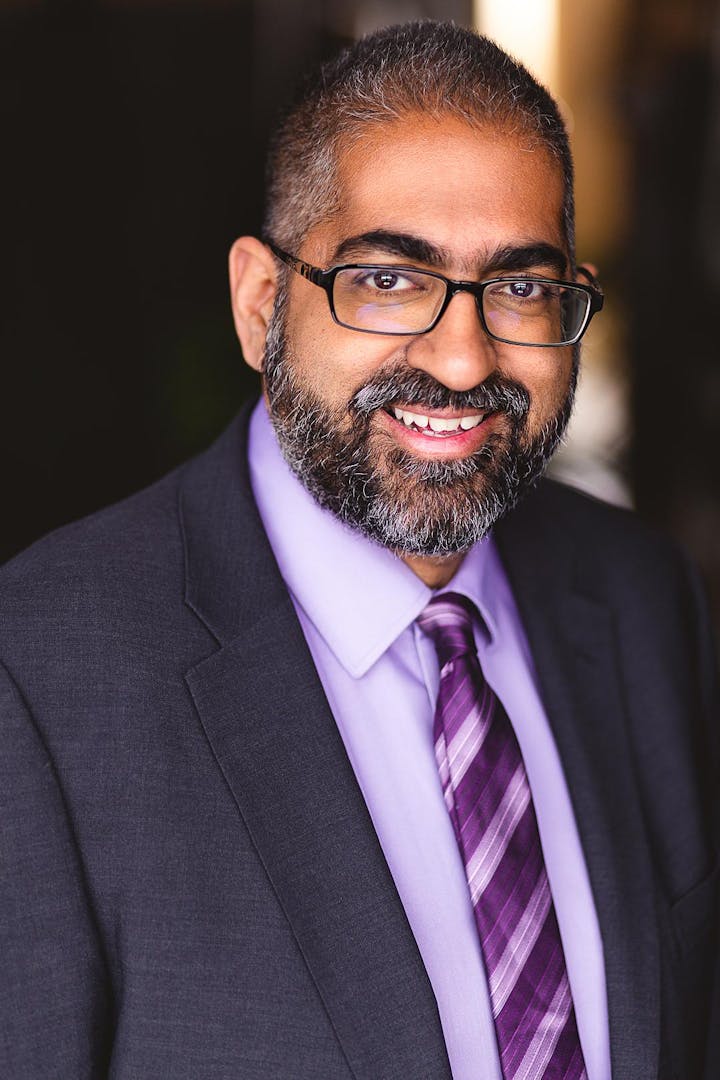 Bobby Umar – CEO of DYPB, Professional Speaker & Speaker Coach
Bobby Umar is one of the most prolific heart-based leaders in North America. Inc. Magazine named him one of the Top 100 Leadership Speakers, named alongside such noteworthy giants as Richard Branson, Brene Brown, John Maxwell and Robin Sharma. Bobby is a 5x TEDx speaker and one of the top influencers in the world, with over 500,000 followers. He has been named the 2nd best business coach to follow on Twitter and the 4th best leadership influencer according to Kred. Bobby is an international author of two books, including an Amazon #1 best-seller, and is a Huffington Post contributor. He hosted a weekly tweetchat called "The Power of Connection" that reached over 65 million impressions weekly. To date, his social media influence has garnered over a billion impressions. Bobby was also named a "2015 Speaker to Watch" and one of the Top 7 Networking gurus to follow.
A social media influencer, who champions authentic connection and heart-based leadership, Bobby has appeared on dozens of podcasts, TV & radio shows. With a background in brand marketing (Kraft & Unilever), engineering (Bombardier) and the performing arts (Second City), Bobby has led Raeallan for almost a decade and is now a recognized thought leader in Networking, Social Media and Personal Branding. He founded the Discover Your Personal Brand conference, the largest event in North America dedicated solely to personal branding, featuring 60 experts and over 300 delegates. 250,000+ people from across the world have experienced Bobby's high-energy keynotes, interactive teambuilding activities, and engaging workshops.
Bobby is also a fiercely proud and committed dad and is passionate about diversity, gender equality, entrepreneurship and youth. He has worked with thousands of professionals to become thought leaders in 2 ways – help professionals ramp up their careers or businesses with focus, clarity and mindset and help 'lost leaders' transition to find their authentic path of passion and purpose.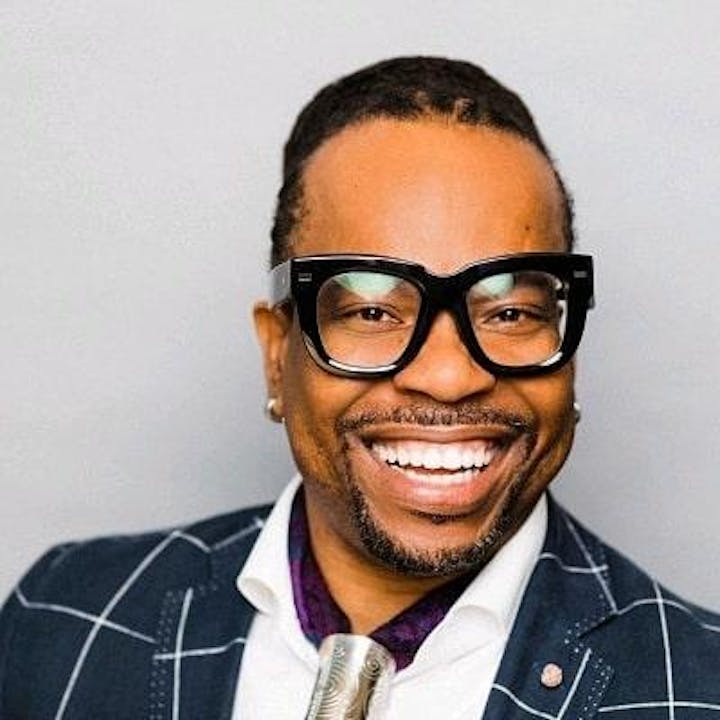 Hugh Anthony – Storyteller, Lifestyle Coach and Speaker
Hugh Anthony believes that "everyone is gifted, but some people never open their package", therefore he helps creative and transitioning professionals to uncover their passion, unfold their purpose and share the power of their stories. He is passionate about people, performance and platforms that inspire individuals and highlight the power of public speaking, storytelling and relationship building as a sensory narrative.
Hugh Anthony has penchant for providing servant leadership professionally and voluntarily in higher education, international non-profit sector and the creative industries as a professor, executive director, university lecturer and contributing lifestyle editor. He is a Storyteller, Lifestyle Coach and Keynote Speaker and muses as an Adjunct Professor at Ryerson University in Toronto, co-creating and co-curating the teaching and learning experience with his amazing cast of learners. Hugh Anthony is an avid volunteer and believes that "service is the rent we pay for living" and have traveled throughout North America, South America, Europe, Asia and the Caribbean helping organizations and individuals to uncover the power of service, purpose and passion to create their lifestyle value proposition to move them from success to significance. Hugh Anthony was recognized as one of the Top 50 Black Canadians to watch in 2015, was honoured by the world's foremost service organization for his leadership and public speaking skills for inspiring audiences internationally with his messages of service to humanity and was the first international leader for one of the world's premiere collegiate service organization.
Hugh Anthony is the Co-Founder of Assignment & Co, a boutique lifestyle firm that offers purpose-fueled coaching and advisory services in lifestyle, recreation and leisure. He holds a Doctor of Philosophy (PhD) in Tourism, Recreation and Leisure Studies from the University of Waterloo, and a Master of Science; a Postgraduate Diploma in Education and a Bachelor of Science from the University of the West Indies. Hugh Anthony currently serves as President of both the Kiwanis Club of Toronto Caribbean and a Metropolitan Toronto Condominium Corporation. He enjoys travelling, dancing, cooking, reading and the great outdoors. He is also a biophile, oenophile, coffeephile and a cinephile; he is available for advisory services, speaking engagements and coaching.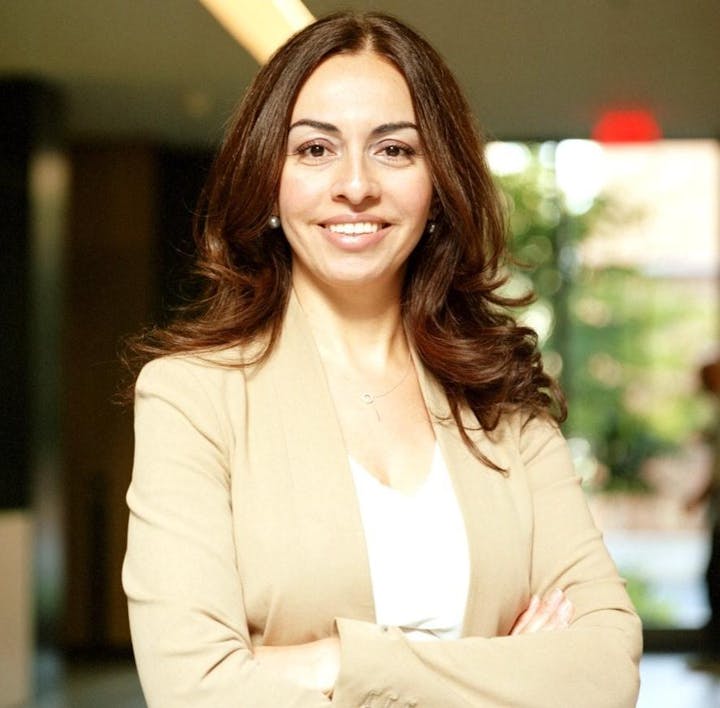 Dimah Khalili, Corporate Communications & Strategic Planning Expert
An MBA, Communications and Strategic Planning Professional with over 15 years of experience helping organizations to bring their brands and missions to life, through compelling stories and well-developed strategies using creativity, innovation, and design thinking.
Worked for world leaders in the public and non-profit sectors; the late King Hussein of Jordan, King Abdullah II of Jordan and The Crown Prince of Wales. Also, worked in the private sector for a multi-billion investment company chaired by the Lebanese Prime Minister Saad Hariri.
Dimah has been awarded the Jordanian Decoration for Achievements at the World Economic Forum by Jordan's King Abdullah II in 2003. She is also the recipient of two academic scholarships; the Carol Dickson Memorial Scholarship by Rotman School of Management, University of Toronto in 2012, and the British Chevening Scholarship by the UK's Foreign and Commonwealth Office in 2000.
She holds three degrees; MBA in General Management from the University of Toronto, MA in International Communications & Development from City University of London, and BA in Journalism & Mass Communication with a Minor in Economics from the American University.
Dimah has passion for strategic planning and visioning, she created Strategy for Non-Strategists Blog; https://dimahkhalili.wordpress.com/, where she shared insights on how to design a strategic plan from inception.