Stories About Women Who Changed The World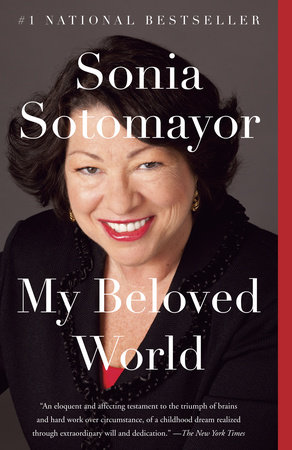 by Sonia Sotomayor
The first Hispanic and third woman appointed to the United States Supreme Court, Sonia Sotomayor has become an instant American icon. Now, with a candor and intimacy never undertaken by a sitting Justice, she recounts her life from a Bronx housing project to the federal bench, a journey that offers an inspiring testament to her own extraordinary determination and the power of believing in oneself.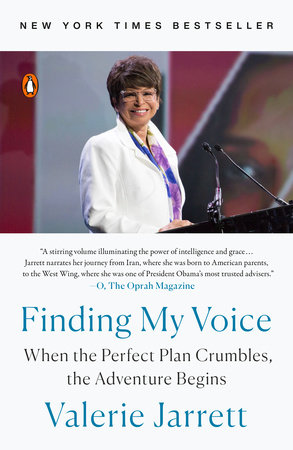 by Valerie Jarrett
"The ultimate Obama insider" (The New York Times) and longest-serving senior advisor in the Obama White House shares her journey as a daughter, mother, lawyer, business leader, public servant, and leader in government at a historic moment in American history.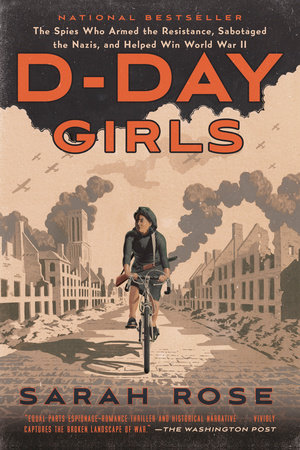 by Sarah Rose
The dramatic, untold history of the heroic women recruited by Britain's elite spy agency to help pave the way for Allied victory in World War II.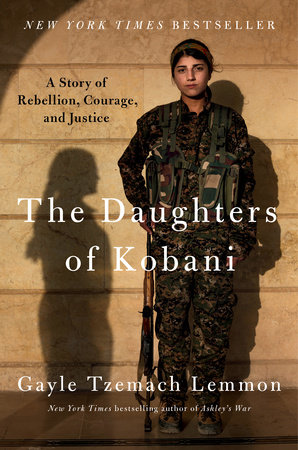 by Gayle Tzemach Lemmon
Based on years of on-the-ground reporting, The Daughters of Kobani is the unforgettable story of the women of the Kurdish militia that improbably became part of the world's best hope for stopping ISIS in Syria. Drawing from hundreds of hours of interviews, Gayle Tzemach Lemmon introduces us to the women fighting on the front lines, determined to not only extinguish the terror of ISIS but also prove that women could lead in war and must enjoy equal rights come the peace.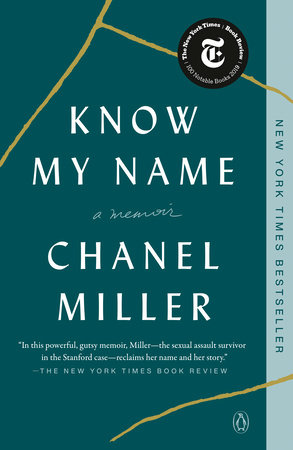 by Chanel Miller
Know My Name will forever transform the way we think about sexual assault, challenging our beliefs about what is acceptable and speaking truth to the tumultuous reality of healing. It also introduces readers to Chanel Miller, an extraordinary writer, one whose words have already changed our world. Entwining pain, resilience, and humor, this memoir will stand as a modern classic.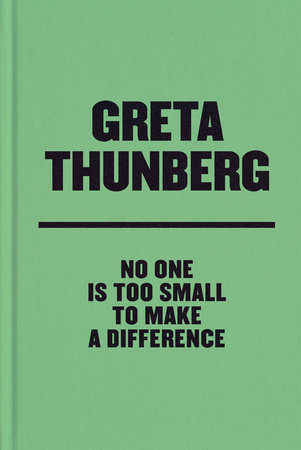 by Greta Thunberg
The groundbreaking speeches of Greta Thunberg, the young climate activist who has become the voice of a generation, including her historic address to the United Nations.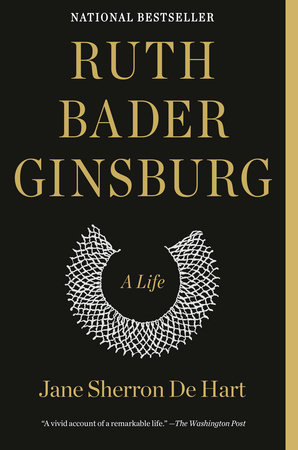 by Jane Sherron de Hart
In this large, comprehensive, revelatory biography, Jane De Hart explores the central experiences that crucially shaped Ginsburg's passion for justice, her advocacy for gender equality, her meticulous jurisprudence: her desire to make We the People more united and our union more perfect.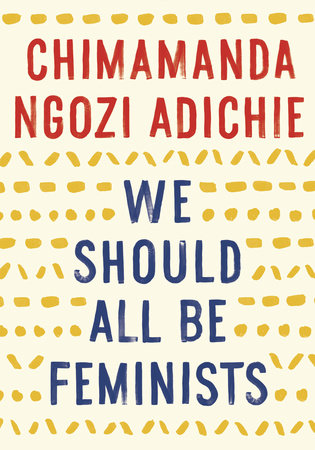 by Chimamanda Ngozi Adichie
Chimamanda Ngozi Adichie offers readers a unique definition of feminism for the twenty-first century, one rooted in inclusion and awareness. Drawing extensively on her own experiences and her deep understanding of the often masked realities of sexual politics, here is one remarkable author's exploration of what it means to be a woman now—and an of-the-moment rallying cry for why we should all be feminists.
---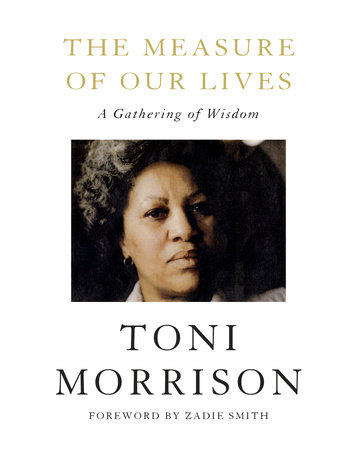 by Toni Morrison
At once the ideal introduction to Toni Morrison and a lovely and moving keepsake for her devoted readers: a treasury of quotations from her work.
---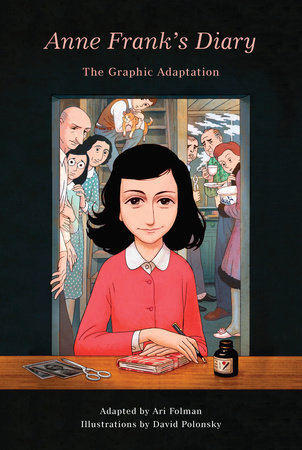 The Diary of a Young Girl, for both young readers and adults,  continues to capture the remarkable spirit of Anne Frank, who for a time survived the worst horror the modern world has seen—and who remained triumphantly and heartbreakingly human throughout her ordeal.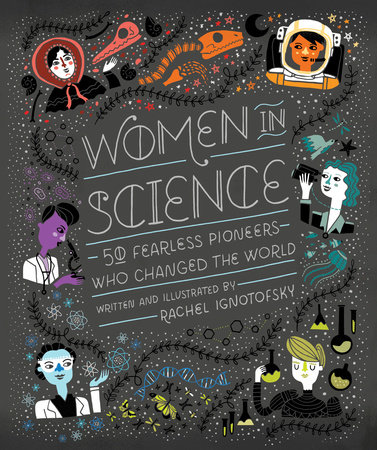 by Rachel Ignotofsky
Rachel Ignotofsky's Women in Science highlights the contributions of fifty notable women to the fields of science, technology, engineering, and mathematics (STEM) from the ancient to the modern world.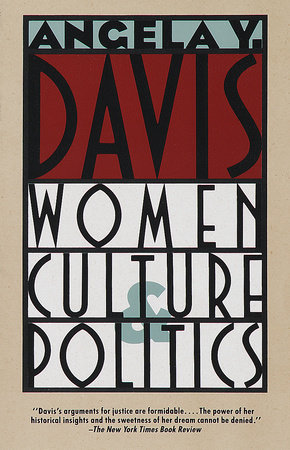 by Angela Y. Davis
A collection of speeches and writings by political activist Angela Davis which address the political and social changes of the past decade as they are concerned with the struggle for racial, sexual, and economic equality.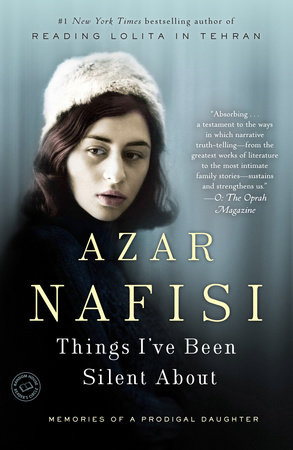 by Azar Nafisi
In this stunning personal story of growing up in Iran, Azar Nafisi shares her memories of living in thrall to a powerful and complex mother against the backdrop of a country's political revolution.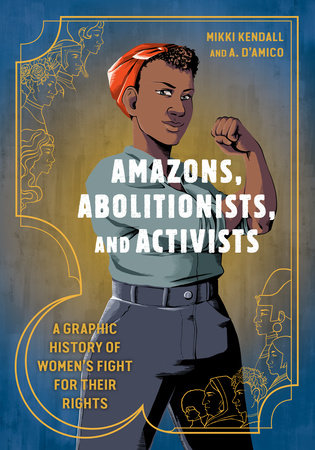 by Mikki Kendall
A bold and gripping graphic history of the fight for women's rights by the New York Times bestselling author of Hood Feminism.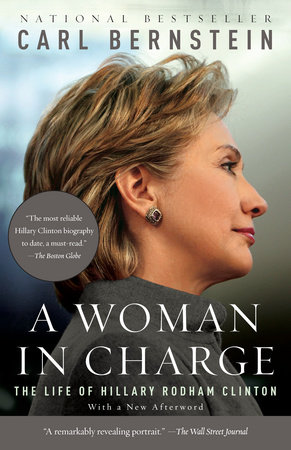 by Carl Bernstein
From Pulitzer Prize-winning journalist Carl Bernstein, the nuanced, definitive biography of one of the most controversial and widely misunderstood figures of our time: the woman running a historic campaign as the 2016 Democratic presidential nominee—Hillary Rodham Clinton.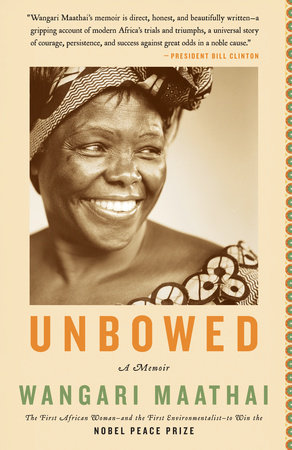 by Wangari Maathai
In Unbowed, Nobel Prize winner Wangari Maathai recounts her extraordinary journey from her childhood in rural Kenya to the world stage. When Maathai founded the Green Belt Movement in 1977, she began a vital poor people's environmental movement, focused on the empowerment of women, that soon spread across Africa. Persevering through run-ins with the Kenyan government and personal losses, and jailed and beaten on numerous occasions, Maathai continued to fight tirelessly to save Kenya's forests and to restore democracy to her beloved country.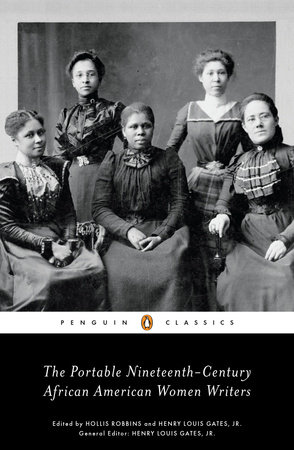 The Portable Nineteenth-Century African American Women Writers is the most comprehensive anthology of its kind: an extraordinary range of voices offering the expressions of African American women in print before, during, and after the Civil War.
---
by Rosalind Miles
Without politics or polemics, Rosalind Miles' brilliant and witty book overturns centuries of preconceptions to restore women to their rightful place at the center of culture, revolution, empire, war, and peace. Spiced with tales of individual women who have shaped civilization, celebrating the work and lives of women around the world, and distinguished by a wealth of research, Who Cooked the Last Supper? redefines our concept of historical reality.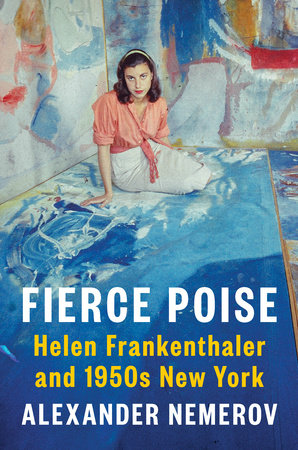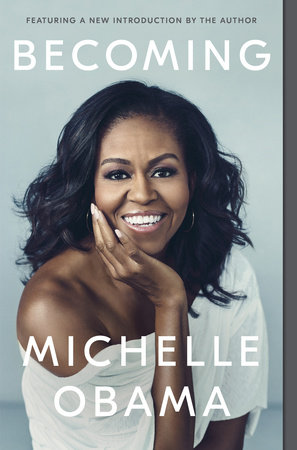 by Michelle Obama
In her memoir, a work of deep reflection and mesmerizing storytelling, Michelle Obama invites readers into her world, chronicling the experiences that have shaped her—from her childhood on the South Side of Chicago to her years as an executive balancing the demands of motherhood and work, to her time spent at the world's most famous address.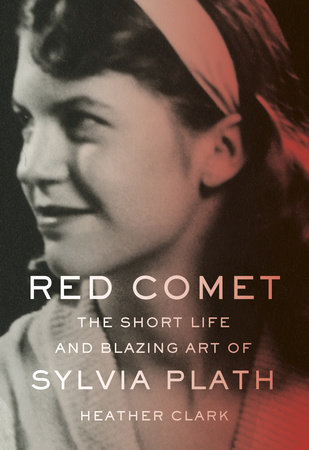 by Heather Clark
The highly anticipated new biography of Sylvia Plath that focuses on her remarkable literary and intellectual achievements, while restoring the woman behind the long-held myths about her life and art.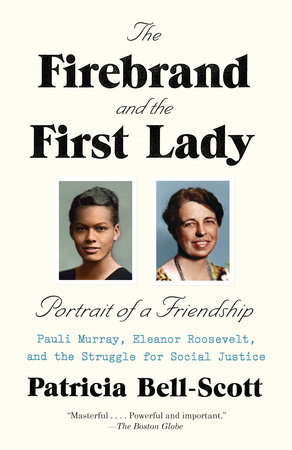 by Patricia Bell-Scott
A finalist for the Andrew Carnegie Medal for Excellence in Nonfiction, and longlisted for the National Book Award, Patricia Bell-Scott's The Firebrand and the First Lady is the riveting history, two decades in the making, of how a brilliant writer-turned-activist and the first lady of the United States forged an enduring friendship that helped to alter the course of race and racism in America.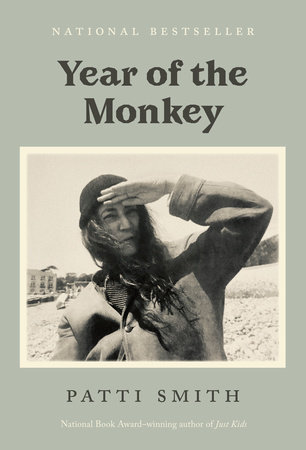 by Patti Smith
Patti Smith, National Book Award-winning author of Just Kids and M Train, shares a profound, beautifully realized memoir in which dreams and reality are vividly woven into a tapestry of one transformative year.
---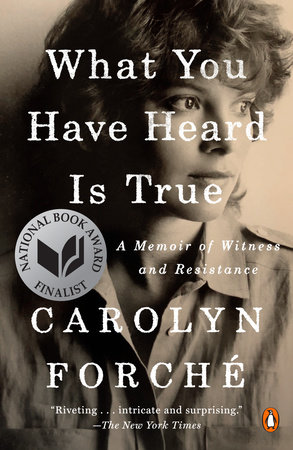 by Carolyn Forché
What You Have Heard is True is a devastating, lyrical, and visionary memoir about a young woman's brave choice to engage with horror in order to help others. Written by one of the most gifted poets of her generation, this is the story of a woman's radical act of empathy and her fateful encounter with an intriguing man who changes the course of her life.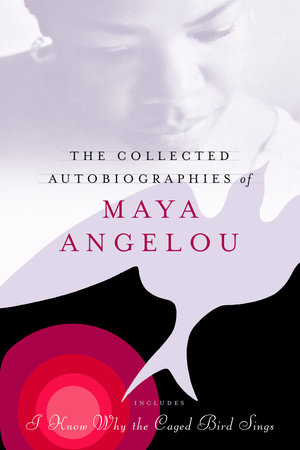 by Maya Angelou
The Collected Autobiographies of Maya Angelou traces the best and worst of the American experience in an achingly personal way. Angelou has chronicled her remarkable journey and inspired people of every generation and nationality to embrace life with commitment and passion.
---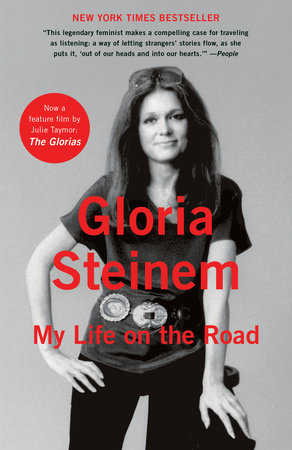 by Gloria Steinem
Gloria Steinem—writer, activist, organizer, and inspiring leader—now tells a story she has never told before, a candid account of her life as a traveler, a listener, and a catalyst for change.
---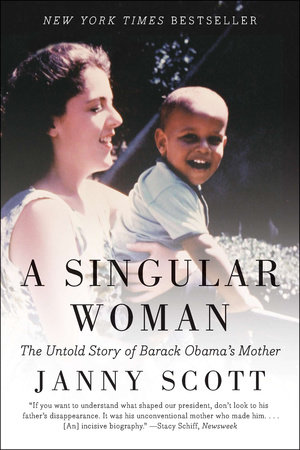 by Janny Scott
Barack Obama has written extensively about his father but credited his mother for "what is best in me." Still, little is known about this fiercely independent, spirited woman who raised the man who became the first biracial president of the United States. In A Singular Woman, award-winning New York Times reporter Janny Scott tells the story of this unique woman, Stanley Ann Dunham, who broke many of the rules of her time, and shows how her fierce example helped influence the future president-and can serve as an inspiration to us all.
---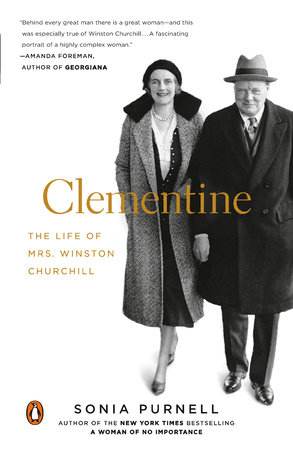 by Sonia Purnell
A long over-due tribute to the extraordinary woman who was Winston Churchill's closest confident, fiercest critic and shrewdest political advisor that captures the intimate dynamic of one of history's most fateful marriages, as seen on The Crown.
---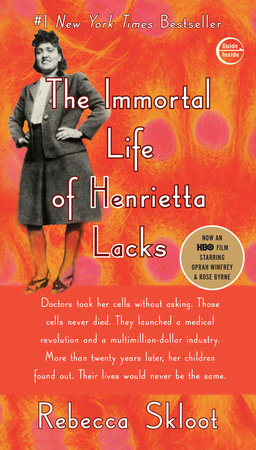 by Rebecca Skloot
Henrietta Lacks' cells—taken without her knowledge—became one of the most important tools in medicine. Rebecca Skloot takes us on an extraordinary journey, from the "colored" ward of Johns Hopkins Hospital in the 1950s to stark white laboratories with freezers full of HeLa cells; from Henrietta's small, dying hometown of Clover, Virginia—a land of wooden slave quarters, faith healings, and voodoo—to East Baltimore today, where her children and grandchildren live and struggle with the legacy of her cells.
---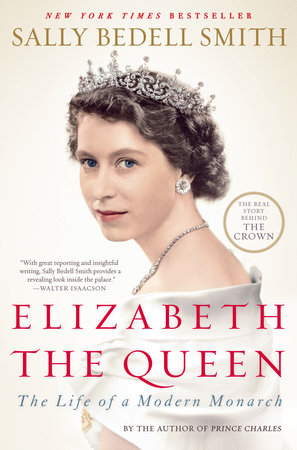 by Sally Bedell Smith
From the moment of her ascension to the throne in 1952 at the age of twenty-five, Queen Elizabeth II has been the object of unparalleled scrutiny. Drawing on numerous interviews and never-before-revealed documents, acclaimed biographer Sally Bedell Smith pulls back the curtain to show in intimate detail the public and private lives of Queen Elizabeth II, who has led her country and Commonwealth through the wars and upheavals of the last sixty years with unparalleled composure, intelligence, and grace.
---
Join Us on March 10th, 2020 at 2 pm EST we host author Bea Boccalandro, author of Do Good At Work.

---
---
Ignite Work with Purpose
Whatever job you have, make it meaningful. Make it bright. Make it wonderful. Make it a springboard to outrageous success. Bea Boccalandro will show you how. Her new book Do Good At Work, was selected by three-time New York Times bestselling author and Wharton professor Adam Grant as one of the 30 new books to read. Join us in an hour of part strategizing and part party that will leave you inspired to infuse every workweek with purpose.
---
Author biography
Bea is author of Do Good At Work: How Simple Acts of Social Purpose Drive Success and Wellbeing (New York: Morgan James Publishing, 2021). Bea also founded and runs VeraWorks, a global firm that advises companies on their social purpose efforts and teaches this topic at Georgetown University and the University of Nevada, Las Vegas. Bea's clients include Disney, Eventbrite, FedEx, HP, John Hancock, IBM, Levi's, PwC, TOMS Shoes and Toyota.
---
Learn more about Women in Biz Network
---
Our Membership Info
Partnership Inquiry?
Listen to our podcast
Visit career/job site
Attend our events
Invest in a program