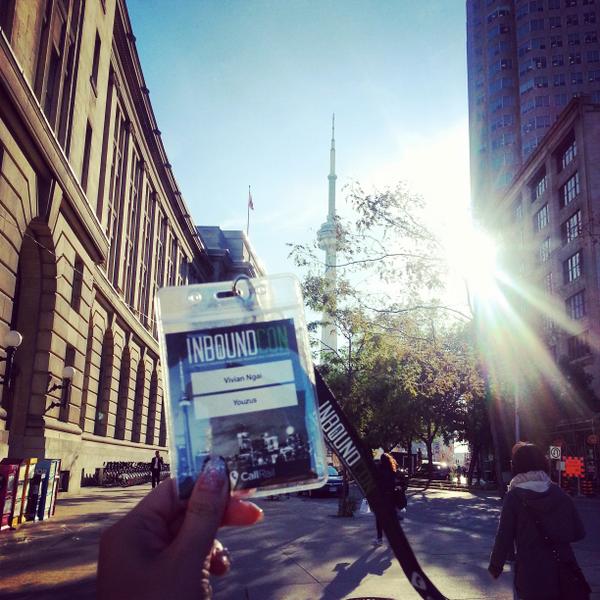 ---
Exclusive Women in Business Network offer: Tickets to attend this amazing event are only $399 (regular price $699) – take advantage of this discount here: http://bit.ly/1Xcw01p
Powered by Search, Canada's fastest growing digital marketing agency, is proud to host digital marketing leaders from across North America at the most actionable marketing conference of the year on October 8 in Toronto at the fourth annual InboundCon.
World class speakers like Sean Ellis, Oli Gardner and Jon Henshaw will be sharing their latest tips at this one-day, action packed conference on topics that marketers, business owners and startups care about like growth hacking, Search Engine Optimization, Pay Per Click, social advertising and so much more.
Hana Abaza, the marketing director at Uberflip said that "InboundCon was one of the few conferences I've spoken at that focuses on giving the audience actionable takeaways." Matthew Stradiotto of Matchstick adds that "This is a room full of smart and industrious digital marketers. These minds know what digital integration really means, and where marketing is headed. It was a pleasure to be a part of it."
Joining the experts at InboundCon are Mark Sullivan of CallRail; Yoav Schwartz of Uberflip; Jaclyn Jordan of WordStream; Tiffany daSilva of Powered by Search; Chris Stolz of Ensighten; Shannon Dougall of ShiftCRM; Jon Cooper of Point Blank SEO; Jason Kotenko of Zapier and many more. The full agenda is available here: inboundcon.com/agenda
Details 4th Annual InBoundCon Conference:
Get ready to perfect your marketing plan with a single event. For one day only, industry leaders and marketing experts from all around North America will come together to share their secrets.
Expect to see keynotes, a full stack panel, a fireside chat and worksheets concentrating on search, social advertising, content marketing, growth hacking, landing pages, inbound marketing, conversion optimization, ppc advertising and digital marketing. You'll walk away with actionable advice which you can immediately implement into your marketing efforts.
Tickets include a full day of speaker presentations, keynotes & panels with an all-inclusive breakfast, lunch and big after party! Visit www.inboundcon.com for more details.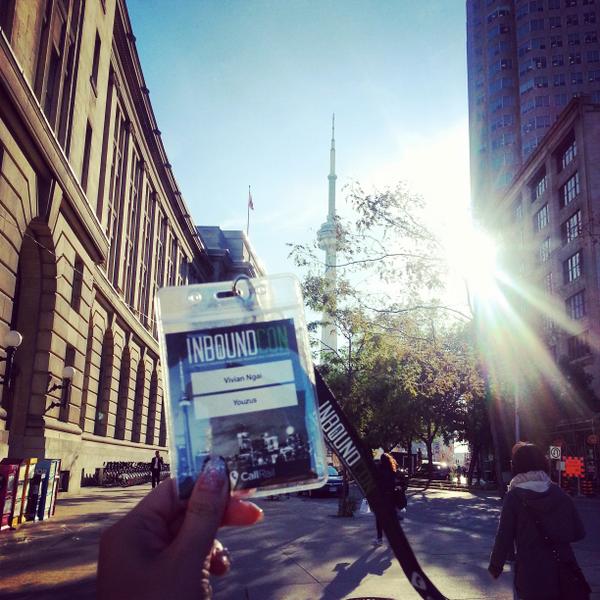 WORLD CLASS KEYNOTES
Sean Ellis – Founder and CEO of Qualaroo and GrowthHackers.com
Yoav Schwartz – Founder and CEO at Uberflip
Oli Gardner  – Co-Founder of Unbounce
Jaclyn Jordan – Senior Paid Search Strategist at WordStream
Jon Henshaw – Co-founder and President of Raven Internet Marketing Tools
Jon Cooper – Link builder & author of Point Blank SEO
Mark Sullivan – Director of Partnerships at CallRail
Dev Basu – Founder and CEO of Powered by Search
Matthew Hunt – Chief Operations Officer and a Partner at Powered by Search
Chris Stolz – Senior Analytics Implementation Consultant at Ensighten
Jason Kotenko – Platform & Partnerships at Zapier
Tiffany daSilva – Digital Strategy Director at Powered by Search
FULL STACK PANEL
Tiffany daSilva – Digital Strategy Director at Powered by Search
Shannon Dougall – Director of Marketing at Shift CRM
Jon Spenceley – Community Marketing Manager at Vidyard
Top Digital Marketing Topics Covered
Search Engine Optimization
Link Building
Social Advertising
Content Marketing
Growth Hacking
Conversion Optimization
PPC Advertising
Inbound Marketing
Digital Marketing
Landing Pages
The Venue
The conference will be hosted at the beautiful 
Jane Mallett Theatre
 in downtown Toronto. This theatre seats 497 occupants with incredible sight lines and exceptional acoustics.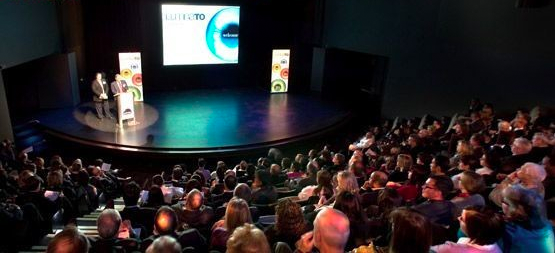 Still not convinced? Check out some testimonials on the last InboundCon!
"One of the most difficult things for any conference organizer is to bring together consistently interesting and engaging speakers it's easy to find one or two great speakers but it's rare that anyone finds an entire days worth of genius. The InboundCon team managed to do just that. They found a group of fascinating, talented and interesting people who spoke to a room full of people and inspired every single one of them.

I left InboundCon feeling more sure of my career, more proud of my abilities and more certain of my focus in the digital space than I have in years. Thank you to Joel and Goran and the entire team for inviting me to be part of such an invigorating conference."

Shannon Hunter – Social Media Manager at Virgin Mobile Canada

"InboundCon was one of the few conferences I've spoken at that focuses on giving the audience actionable takeaways. The workshop / panel style format for some of the sessions was a great way to send attendees home with an actual game plan – not just the motivation to do more."

Hana Abaza – Marketing Director at Uberflip

"This is a room full of smart and industrious digital marketers. These minds know what digital integration really means, and where marketing is headed. It was a pleasure to be a part of it."

Matthew Stradiotto – Co-Founder at Matchstic

"Dev and the Powered by Search team really outdid themselves with the second InboundCon. Bigger and better, this year's conference exceeded everyone's expectations – from the stunning venue to the calibre of speakers; from the meticulous organization to the bustling after-parties, everything was several notches above the inaugural event. Best of all, my teammates who attended have already started implementing ideas that they learned from the conference! Great work, Dev & co."

Hamza Khan – Founder of Splash Effect
 This Year's Lineup
Dev Basu
Powered by Search
CEO
Jon Cooper
Point Blank SEO
Link builder & author
Tiffany daSilva
Powered by Search
Director of Strategy
Shannon Dougall
Shift CRM
Director of Marketing
Sean Ellis
GrowthHackers.com and Qualaroo
CEO
Oli Gardner
Unbounce
Co-Founder
Jon Henshaw
Raven Tools
Co-founder and President
Matthew Hunt
Powered by Search
COO
Jaclyn Jordan
WordStream
SEM Manager
Jason Kotenko
Zapier
Platform & Partnerships
Yoav Schwartz
Uberflip
CEO
Chris Stolz
Ensighten
Senior Analytics Implementation Consultant
Mark Sullivan
CallRail
Director of Partnerships