Time: Thursday, April 12, 2012 from 6:30-8:30 pm
Location: Opus Hotel, 322 Davie Street, Vancouver, BC
Cost: $35 Members, $45 Non Members
What's Included: Reception & Fire Starter Sessions Book by Danielle LaPorte


Description: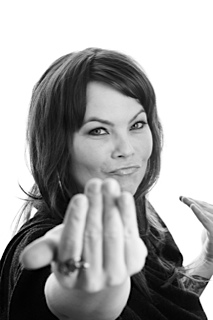 The Fire Starter Sessions is an apathy-kicking, integrity-infusing guide to defining success on your own terms.

As the creator of DanielleLaPorte.com–deemed "the best place online for kick-ass spirituality," Danielle LaPorte's straight-talk life-and-livelihood sermons have been read by over one million people.
Bold but empathetic, she reframes popular self-help and success concepts:
Life balance is a myth, and the pursuit of it is causing us more stress then the craving for balance itself.



Being well-rounded is over-rated. When you focus on developing your true strengths, you enter your mastery zone.



Screw your principles (they might be holding you back).



We have ambition backwards. Getting clear on how you want to feel in your life + work is
more important than setting goals.
It's the most potent form of clarity that you can have, and it's what leads to true fulfillment.



Danielle LaPorte Sizzle Reel from Danielle LaPorte on Vimeo.
A former think tank exec, business strategist and publicist, Danielle LaPorte is one of the most popular—and original—personal development and career-advice writers online. Forty-something, tattooed, and versed in Buddhism and P&L statements, Danielle is a gifted motivational speaker, and has been featured in Elle, Body + Soul, More, Vogue Australia, Better Homes and Gardens, Globe and Mail, the National Post, Huffington Post, Entertainment Tonight, USA Today and BusinessWeek.com.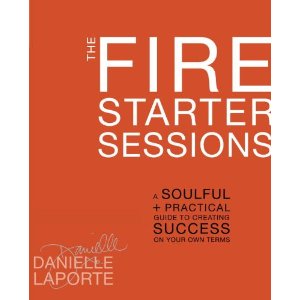 See Danielle LaPorte Sizzle Reel from Danielle LaPorte on Vimeo for more information.
This event will feature a networking reception, followed by a discussion with Danielle LaPorte.
What included:
A copy of Danielle's New Book Fire Starter Sessions

A reception with appetizers and glass of wine

Discussion with Danielle, followed by a Q & A
Tickets are non refundable or exchangable for a future event.
This event is hosted by Women in Biz Network and proudly sponsored by:
Please tweet with us before the event at @womenbiznetwork and let us know you are coming!